Image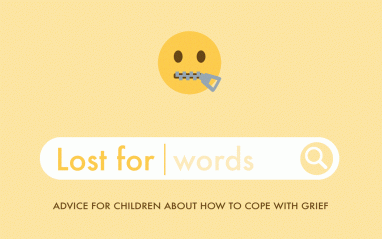 Many bereaved children are left #LostForWords by death, others simply haven't enough words to express themselves.
This new resource shares supportive words and emojis from children who know how it feels.
Conceived and edited by Sunday Times Bestselling author, family bereavement blogger and Life Matters chair Benjamin Brooks-Dutton, the book is made up of quotes, advice and emojis crowd-sourced from children bereaved from birth to late teenage years.
The book was created by the Life Matters taskforce - a coalition calling for better support for bereaved families - and launched to mark Children's Grief Awareness Week 2019.
Download Lost for Words [pdf 1.5MB]